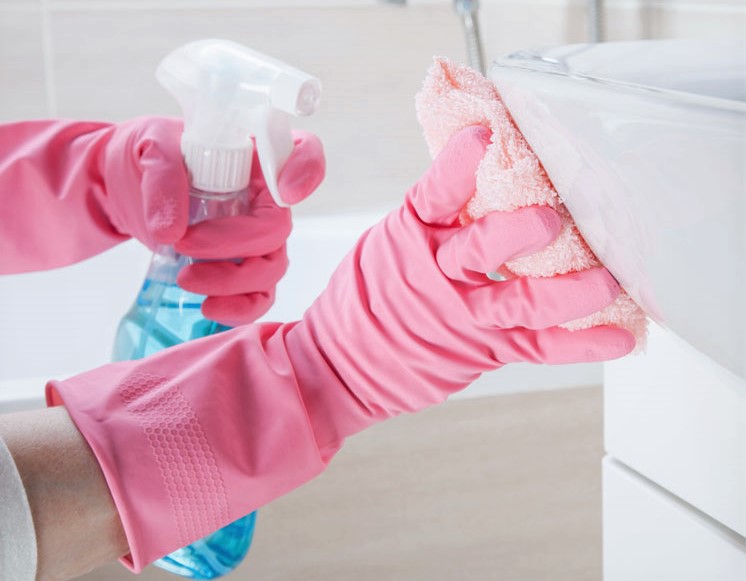 Slide 40
Free Estimate 587.876.0108
Slide 20
Free Estimate 587.876.0108
Slide 30
Free Estimate 587.876.0108
Locally owned, proudly serving Red deer and surrounding area since 2015.
Our team provides you with reliable, trusted cleaning services. Our passion is for relieving the stress of a less-than-clean space, allowing you to be more present and relaxed with the people who matter most in your life.
Proud member of
Business Networking International
&
International Janitorial Cleaning Services Association
Commercial and Residential Cleaning
It is our duty to provide the highest quality of cleanliness to all our clients. We pledge to clean thoroughly, completely and reliably. Your satisfaction is our top priority. If your unsatisfied with something let us know and we will gladly come fix it free of charge, no questions asked! Customers come first. Always.
Licensed, Bondable and Insured.
Our company has been working with many clients in the Red Deer area.
Jade is a MACHINE! She is quick, efficient and I can't appreciate that more. Highly recommend her as someone you can trust in your home and is reliable and friendly. Happy to have found her!
Very thorough, accommodating and trustworthy service. I highly recommend Diamond Shine Janitorial!​
Very Reliable. Amazing Service and professional. 10 stars.
I've been using Diamond Shine services for years ! Extremely professional , punctual , and detail with deep cleans . Most of all trustworthy . My mind is at ease knowing that my house is being cleaning while I'm at work . I highly recommend Diamond Shine Janitorial!
Jade does an amazing job!
Letter of Recommendation- I am writing to recommend the services of Diamond Shine Janitorial. I have been using Diamond Shine to clean my home for the past three years, and have always been completely satisfied. They do an excellent job, are always punctual, and offer the most competitive rates in town. I have also hired them on occasion for extra jobs, cleaning after a move, blinds, and deep cleaning the kitchen. They always do exactly what we ask of them. I'm happy to recommend the services of Diamond Shine. If you have any questions, feel free to contact me.
Jade does an amazing job always love to come home after her cleans it just sparkles and smells amazing walking in the door.
Excellent detailed very fast cleaning work done by a fantastic person - Jade!!! And her new business partner Annick is wonderful too! I HIGHLY RECOMMEND using their services!
I will always recommend Diamond Shine Janitorial. I love coming home to a beautifully cleaned home that I could never get as clean.
Jade did a wonderful job cleaning our home, very detailed and fast. She was friendly and professional, we are already looking forward to the next one!
This is the first cleaning service I have had that have maintained consistent high standards over time. They paid attention to my specific pet peeves and have never disappointed. I chose them because they were consistently recommended and it is obvious as to why. We are very happy.
I was genuinely impressed with the clean! Upon returning home, my house was spotless and things had been wonderfully moved around. The placement change of my belongings, along with the cleanliness of my home, offered a fresh reset. I will definitely be using this company again!
I hired Diamond Shine because I was listing my house and needed some help with some shower doors that were especially cloudy and grimy. They were all cleaned up quickly and there was even time for toilets and the rest of the bathrooms and windows. Highly recommend for speed and quality of work.
The team at Diamond Shine is amazing. I use them for regularly scheduled cleans at the office and for random busy times at home. Jade always fits me in and her team does a thorough job. My whole family loves coming home to a clean and tidy home. It's such a treat when things are feeling chaotic. Definitely improves my mental health to have this help available!
I have never been more impressed with a Cleaning Service such as Diamond Shine Janitorial..... Jade goes above and beyond my expectations, when it comes to cleaning my home!!!! I can always rely on her when it comes to booking an appointment, she always makes time for her customers... And she always shows up on time. I'm excited when I come to to a perfectly fresh and clean home. I would definitely recommend her services, and she gets 5 stars in all areas of her Janitorial services!!
FANTASTIC! I was so impressed with the quality of cleaning we received. The best part was coming home and noticing different ways she had organized or placed things that were way better than what I had done! Will absolutely be using them again and would recommend to anyone! Thank you!
The Diamond Shine Janitorial Team is friendly and professional! As full time working parents, we no longer have to choose between spending quality time with our family or a clean house. We highly recommend the Diamond Shine Team they are efficient and thorough and we look forward to coming home after work as our house is always fresh and sparkling clean after they've left.
Diamond shine pays so much attention to detail and quality. Will definitely use them again. Absolutely worth the cost and more.
I trust diamond shine with all my cleaning needs they are great working people and they get results in cleaning and not have to worry about stuff going missing from my house.
I've been using Diamond Shine for a few months now, and I'm quite impressed with the attention to detail. I have quite high standards, and they definitely meet them! I'll continue to use them for many months to come, and recommend them to any who are looking for that top-tier service!
The team at Diamond Shine are professional, punctual and they do a thorough job! Would recommend anytime for your personal needs, air bnb or commercial cleaning.
I use Diamond Shine Janitorial on my job sites, mostly post construction as well as pass her name along to my closest of friends. The staff always show up on time and do a detailed job for my clients at a fair price.
Jade is a great business woman and does trusted work!
I highly recommend Diamond Shine Janitorial. Very professional and impeccable attention to detail. Whether you are looking for a cleaner for your home or business, Diamond Shine Janitorial should be your first choice!
Jade took over the cleaning at my place of business. Our costs went down 1/3 and the office has never been cleaner!! I've received many comments from the staff on how clean everything is. We are thrilled with her services!
Jade and her team did an amazing job! I've been looking for a housecleaner for awhile and nobody has been quite the right fit. I contacted Jade after my good friend referred her and I could be happier, easy to communicate with, fair pricing, and my house looks amazing! Job very well done.
They do an amazing job. Can't thank jade enough.
Great job! Our home was super shiny and they could come with just a few days notice ! Highly recommend.
I started using diamond shine a couple weeks ago after some recent Reno's . I couldn't believe the amazing job they did . drywall dust can be horrible and they came in and made my home, home again . but that's not it ....I have 3 big dogs , bull mastiff. Jade came in , showed them attention and got to know them which made me feel so much better knowing my dogs were safe with her .....it gets better . I have , in the last week , had a death in my family that I'm dealing with as well as one of my dogs developed a spine injury that has put him on some extensive pain meds . needless to say , he lost bladder control . I told them not to bother with my room as I had a mess to clean when I got home as I awoke to being wet in dog pee in bed as the little one decided he wanted momma cuddles in the middle of the night and I had to rush to work with him in am. well long story , I came home and all bedding was washed and remade . house was immaculate..to say the least . I was almost in tears , I couldn't believe the extra care from this amazing company . I highly recommend them to everyone . 100 stars if I could.
Had 2 ladies come to my house house today and do a move out for me, well I have to say they did a amazing job and I highly recommend them. Thanks ladies.
Jade did a move out clean for us today, and I honestly could not be happier. She was very professional and personable. The house was spotless when she finished. I would highly recommend them for any of your cleaning needs. Thank you so very much Jade, you will definitely be getting my business again in the near future.
They are some great people that won't let you down. Call them for all your janitorial needs!
Amazing cleaning job!!! Outstanding. Id highly recommend! They were fast and so Efficient
Jade and her team did an outstanding and thorough job on a big clean. They went over and above our expectations on what could be done. Very quick with communication and very reliable. Thanks again Jade!
Diamond Shine Janitorial is amazing, trustworthy and fair priced. Thanks again to the team at Diamond Shine Janitorial for always leaving my home sparkling.
Jade and her team have been cleaning my office for about 6 months, and they are doing a great job! I would highly recommend Diamond Shine Janitorial!
Always feel awesome coming after diamond shine has come to clean. they pay extra attention to the small details. very friendly and affordable.
They did such an amazing job of cleaning and reorganizing my kitchen. I've never seen it look so clean and organized Still finding things they have done. Definitely loved coming home to my home tonight. Long overdue. Thanks so much.
Yes we highly recommend Diamond, even if it's just 1.5hrs every 2 weeks it go's along way for us!